Small groups are a natural way to build significant relationships. In a small group we learn more about our respective faith journeys. Small groups help counteract the isolating "bigness" of our culture. They provide a much needed context of a healthy community where we learn about God, ourselves, and each other. In small groups we also form meaningful relationships.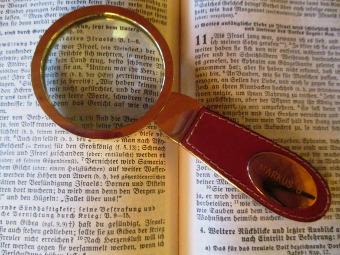 The Chapter A Month Club is an exciting way to memorize important Scripture through a collaborative effort that provides encouragement and accountability. Every month hundreds, perhaps thousands, will memorize a potent chapter of scripture. Find our Agape Chapter A Month groups in our life group listing.
Agape Fellowship gathers together Sunday mornings at 9:30 for worship, and 11:00 for Focus Groups. For any questions please call the Church Office at (570) 326-5924 Monday thru Thursday between 10:00 an 1:00.
As the Youth and there leaders are in Toronto we will post any updates. July 29 th 2018, Day One Noteworthy: Today was filled with events of which few were helpful. According to Romans 5:1-5 we probably learned a lot of endurance: Therefore, since we have...
read more