ROAR Vacation Bible School (Update)
Roar VBS was a success.
Thank You for coming.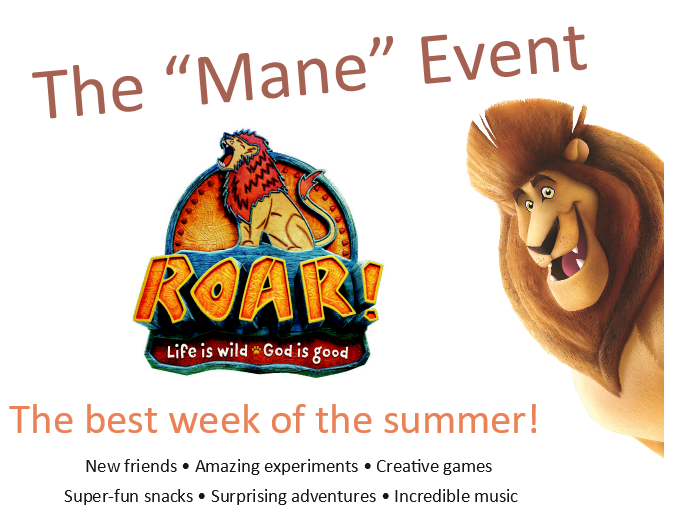 Dear Parents/Guardians:
Roar VBS program focuses on exploring God's word in new ways to understand the goodness of God through every season of life. Children in grades K-6 are invited to Agape Fellowship Monday August 5th thru Thursday August 8th from 6PM-8:30PM. Roar VBS was a success.
Thursday the 8th will be a family activity night with food and activities to close out our VBS exploration.
We hope you can join us!!!! We can't wait to hear your kids ROAR!!!!
Please pre-register so we have know how many participants to prepare for. 
For information please email Reba at  contact the church office Monday- Thursday 10AM-1PM.
Agape Fellowship
485 East Third Street
Williamsport, PA 17701
(570) 326-5924